Trunks Up Design by Samantha Gorin

"Welcome to Trunks Up Designs. Every bracelet is handcrafted with beads from around the world. If you have any questions or concerns please feel free to contact me. Be sure to LIKE Trunks Up on Facebook to receive exclusive news and offers". - Samantha Gorin
Anyone who knows me, know I am always bejeweled, stacked and over stacked. I love to mix it up, Christ, Buddha and Skulls do in fact get along. Adorned on the body, in jewel art. I lost a favorite, new piece recently. Black bead bracelet, with a red elephant. It was a gift, and I NEVER lose jewelry.
It's bad karma. After a week of dismembering furniture, tearing apart my room, going nuts, I let it go. I scoured the Internet for days, instead. Searching for that one piece. I kept coming up blank.
Until I came across Trunks Up Designs, on
Etsy
. SCORE. She had a similar bracelet, but it was sold out. BUMMER.
I quickly fell in LUST with her Buddha bracelets. ARE YOU KIDDING ME? They are beyond. It was love at first sight. I ordered one immediately.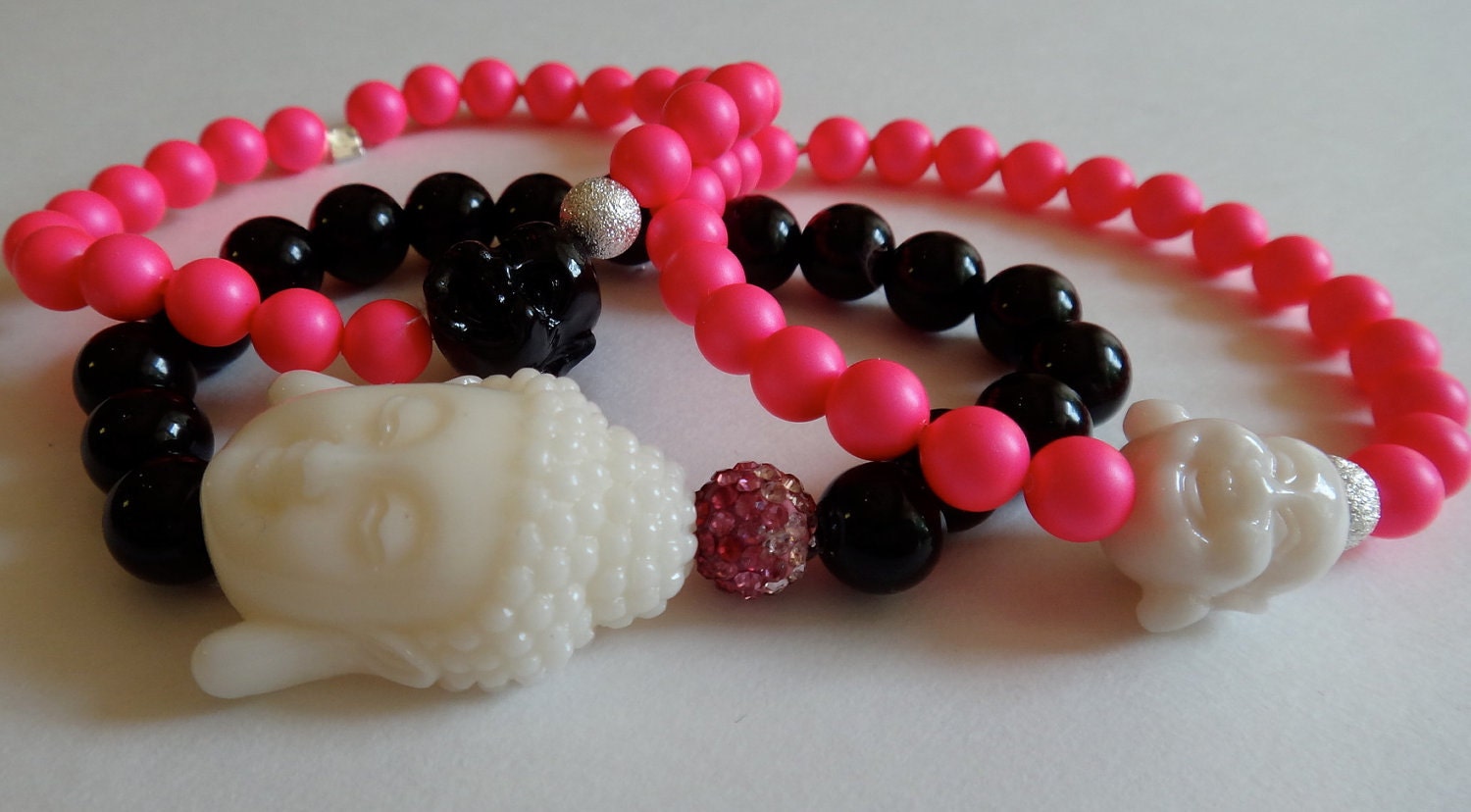 Trunks Up Design By Samantha Gorin
I left an email for
Samantha Gorin, creater and founder of Trunks Up Design
regarding my lost red elephant, black bead bracelet. She had the elephant and offered to make me one. Talk about good karma, excellent customer service, kismet and fate!


Trunks Up Design By Samantha Gorin

Trunks Up Designs was founded in August 2011 as a hobby. Samantha is a Senior Marketing Manager at Emerson, who fell in love with Buddha Jewelery, while working in retail. The only downside, the pieces ranged from $100 -$300. bucks. Way too pricey for most of us. The savvy, Marketing Manager, is an artist first. She thought, 'hey, I can do that." Boy, did she ever. She did it better than her competitors. Her friends quickly started asking, where they could buy her jewelry. She started her Etsy shop, and they began scooping up her pieces. Voila, success. 


Trunks Up Design by Samantha Gorin
Samantha's pieces are unique, spiritual, cool and quirky. There's meaning and thought behind her art, besides staying on top of the trends. Her latest styles, the three wise monkeys, and guitar picks are awesome, conversation pieces. I love them all, but remain a loyal fan of the Buddhas, her best sellers. I own a vast collection of Buddhas from various world travels, and they remain close to my heart. Now, I can wear one my wrist. Thanks, Trunks Up! It makes feel pretty, special and lucky. The post might not be makeup related, but Samantha's jewelery is a definite must in the beauty & self -confidence booster biz.

My next purchase? A Buddha in NEON. Right on time for summer, how cool is that? My BFF saw my Trunks Up Buddha bracelet. She's already stated, "HOW WICKED IS THAT. I WANT ONE!!!"
Trunks Up Design By Samantha Gorin


Trunks Up Design by Samantha Gorin


Trunks Up Design by Samantha Gorin

https://www.facebook.com/TrunksUpDesigns
http://www.etsy.com/people/SammyGorin
http://www.etsy.com/?ref=so_home